Schedule:
Saturday July 14, 1:30 PM, Wendy Laut River Stage with Fränder
---
Saturday July 14, 3:00 PM, Main Stage
---
Saturday July 14, 10:30 PM, Perth Tea Room
---
Sunday July 15, 1:00 PM, Stewart Park Festival Wine Bar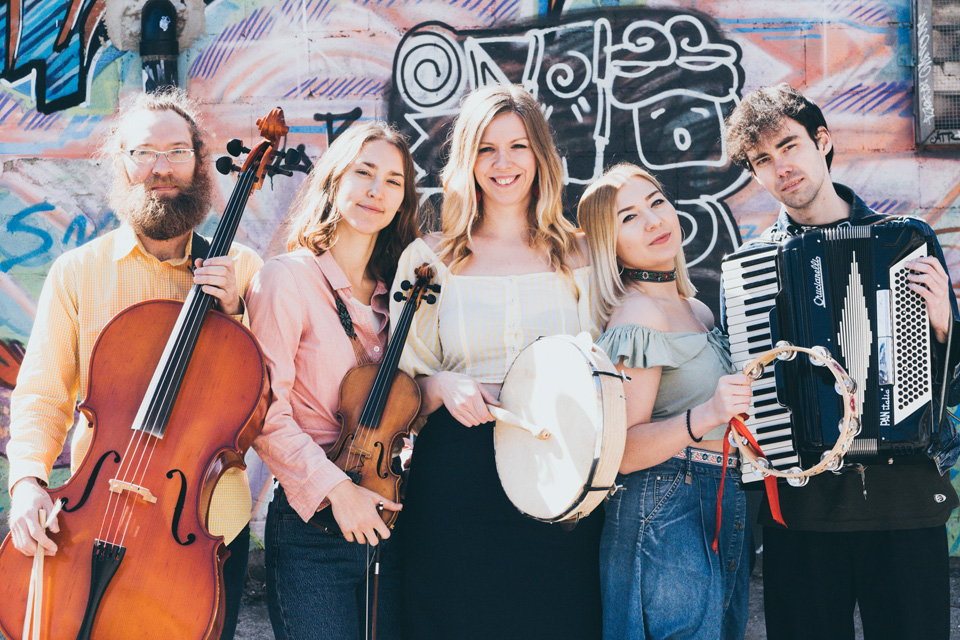 Polky Village Band takes you on a musical journey to Poland, the melting pot of Eastern and Central Europe, in which you hear Carpathian, Jewish, Gypsy, Ukrainian, Slovak and Hungarian influences.
Started in January 2017 by singer and ethnomusicologist Ewelina Ferenc, the band came together through a shared passion for the unique and enigmatic style of Central and Eastern-European folk music. Here in Toronto, Ewelina met dancer and choreographer Ala Stasiuk. They were eager to share the music and dance they learned growing up in Poland with some incredible Canadian musicians. They perform and teach folk dances around the city and they collaborate with many world music groups.