Schedule:
Saturday July 14, 3:00 PM Crystal Palace / Perth Brewery Patio
---
Saturday July 14, 6:00 PM Main Stage
---
Saturday July 14, 9:00 PM Perth Tea Room
---
Sunday July 15, 12:00 PM, Wendy Laut River Stage with Danny Michel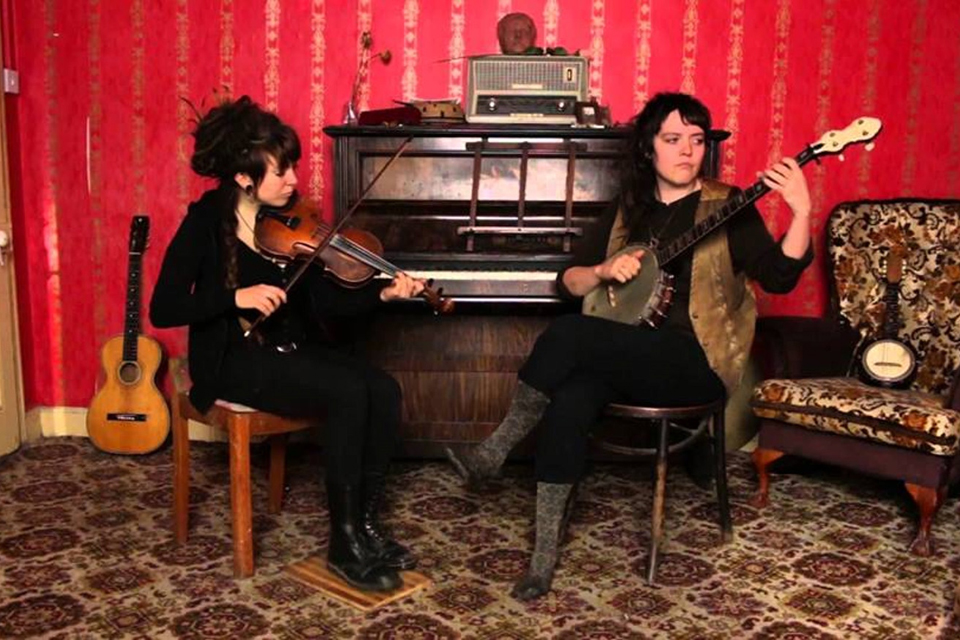 Mama's Broke is a powerful folk duo that deliver a compelling performance with heart and raw energy. Although highly influenced by their Canadian roots, Lisa and Amy are based out of nowhere and everywhere.
Their two strong voices blend to create haunting harmonies, while they artfully juggle fiddle, banjo, guitar and mandolin, and incorporate traditional dance and foot percussion into their performance. Their original – and often dark – compositions push the boundaries of tradition and the constraints of genre. Drawing from old-time, Quebecois, blues, punk, Celtic, Balkan and doom metal, they create a soundscape that is both familiar and new.
Since forming the band in 2014, Mama's Broke has been gaining momentum fast ; having already completed two European, and several Canadian and U.S. tours. They have performed in a wide range of venues, from circus shows in New Orleans, to pirate ships in Amsterdam, to concert halls in Ireland, to theatres in Brooklyn. In this way, they stay true to the transient nature of folklore, as they travel the world sharing and collecting songs.