Schedule:
Friday July 13, 5:00 PM Main Stage
---
Friday July 13, 9:00 PM, Perth Tea Room

---
Saturday July 14, 1:30 PM, Wendy Laut River Stage with Polky Village Band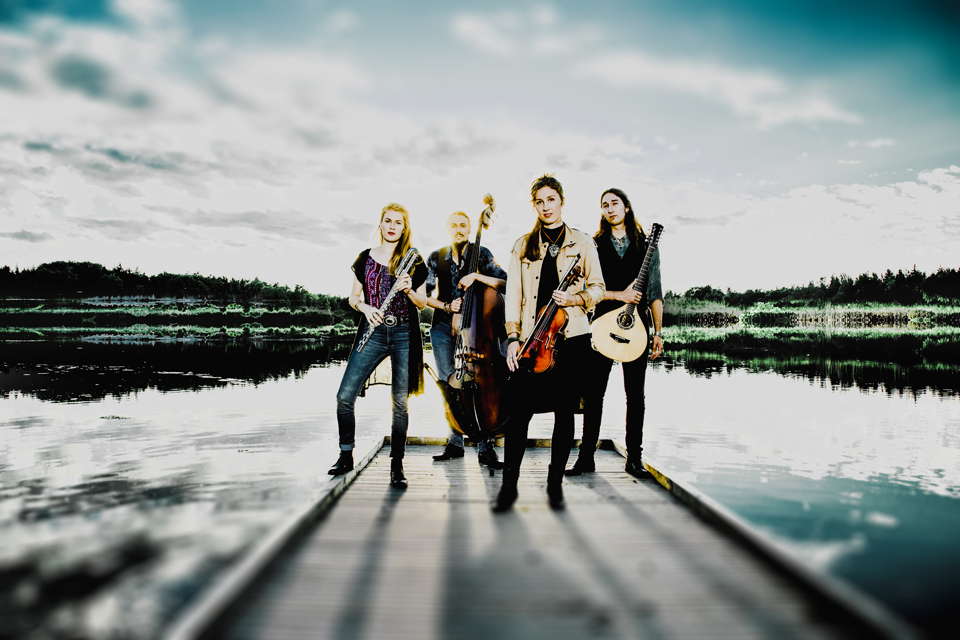 Ever since they were kids and started playing music, the members of FÄNDER had a yearn to create something of their own. As siblings growing up together, Daniel, Natasja, and Gabbi shared music, dreams and visions which made them curious of what would happen if we wrote music together. In the spring of 2015 the dream became reality when they decided to form a band with Säde, who became the fourth member of their family. As siblings they have a lot in common musically, but they have always had their own areas and preferences. To make things even better they've now got the freshness of a fourth member's ideas and background. Sädes roots in the Estonian folk music tradition added yet another flavor.
Since then they have made tours around the world, including being invited as guests to play at the Swedish embassy in Guatemala. Touring and meeting an audience in so many different countries made them take the step of recording our first album, containing their first chapter together.