Schedule:
Saturday July 14, 5:00 PM Main Stage
---
Saturday July 14, 9:00 PM Crystal Palace
---
Sunday July 15, 1:30 PM, Wendy Laut River Stage with The Commotions Redux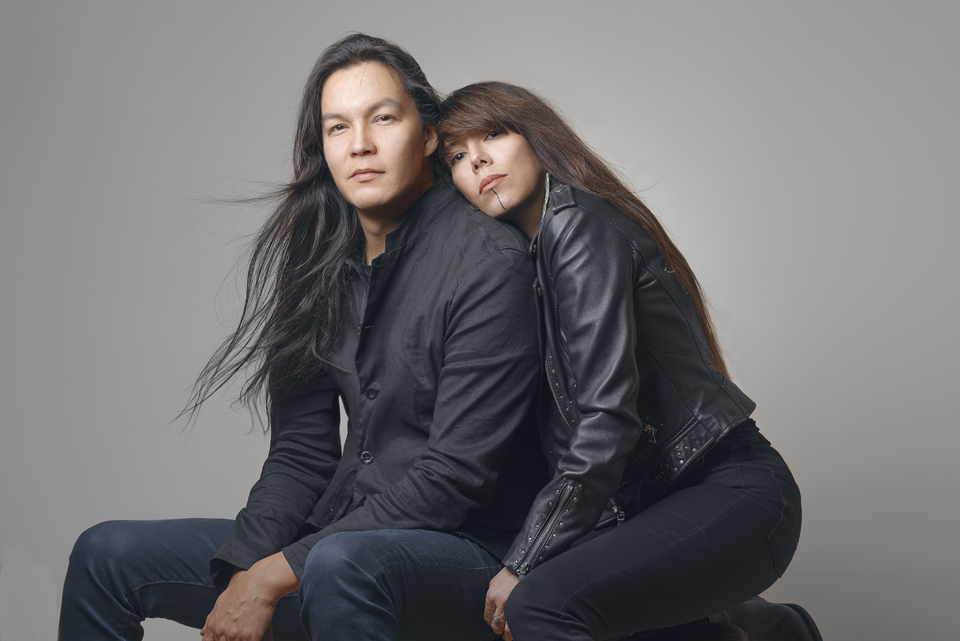 Musical partners Raven and ShoShona are the creative team and inspiration behind Digging Roots. In creating music they utilize the traditional Anishinabek Song Lines composition technique of tracing melody and rhythm from the contours of the land. This traditional method of creating songs is paired with modern Eurocentric techniques of composition.
Their latest JUNO nominated album 'For The Light' brings more global-blues infused songs and audience 'round dances' to their national and international tours.
For the last year, Digging Roots have been in studios from Australia to Canada producing their latest album 'The Hunter & The Healer' and they have released a new single and video for their song 'AK-47' which explores the concept of love as a weapon in reclaiming our humanity. Digging Roots is a musical group that balances femininity and masculinity with Indigenous tradition and modern aesthetics. Their goal is to engage wider audiences to promote their Anishinabek music and cultural ideals.