Schedule:
Saturday July 14, 4:30 PM, Wendy Laut River Stage with Ariana Gillis and JP Cormier
---
Saturday July 14, 9:00 PM Studio Theatre with Ariana Gillis
---
Sunday July 15, 12:00 PM, Wendy Laut River Stage with Mama's Broke
---
Sunday July 15, 3:30 PM, Main Stage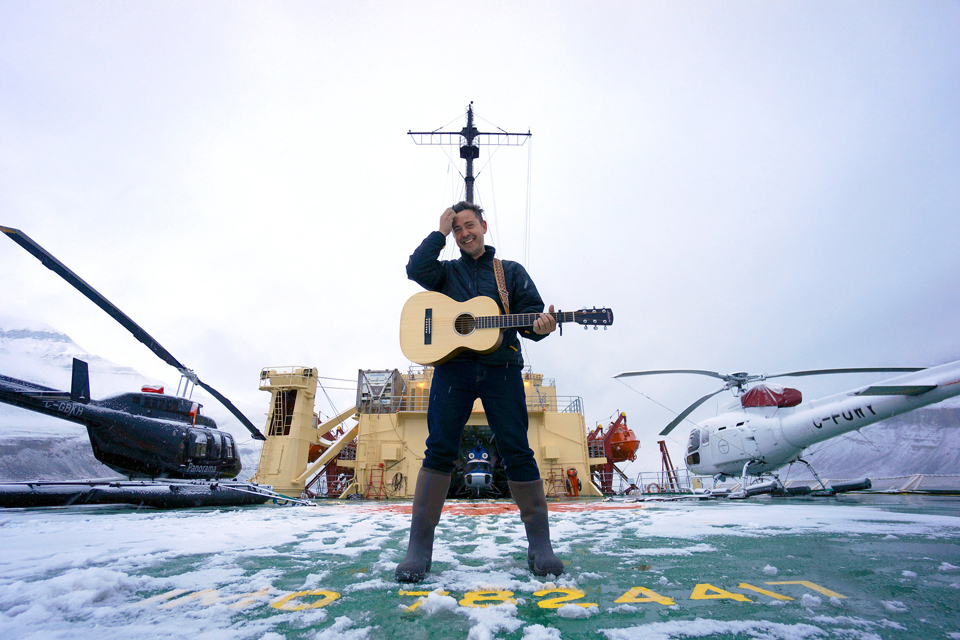 The only good thing about NOT shopping in record stores like the good ol' days is you won't have to figure out what genre to look for Danny under. If that WERE the case, you could try looking under, rock/pop, folk, world or (recently) even classical
His own self-described musical A.D.D. has kept his music fresh for decades now. Thoughtful lyrics & charming performances have earned him a devoted fan base, nominations for three Juno awards, The Polaris Prize, and The CBC's "Heart Of Gold", and most recently winning the CFMA's "Producer of the year" and "Oliver Schroer Pushing the Boundries" Awards.
Danny recently recorded "Khlebnikov", (possibly the most northern album ever recorded/above 80°) aboard the legendary Soviet-era Russian ice-breaker, Kapitan Khlebnikov during an 18-day arctic expedition through the northwest passage. The project began when Danny was invited to join "Generator Arctic" by Canadian Astronaut Chris Hadfield who assembled a small group of scientists, photographers, writers and musicians to capture a unique perspective of the north.
Danny wrote and recorded the entire album aboard the Khlebnikov in cabin 712. Once home, Danny's recordings were arranged for brass and strings by film composer Rob Carli. The result is a suite of atmospheric and haunting songs about the Arctic, our planet and our place in it. Danny, Chris & Rob are performing "Khlebnikov" with symphonies across Canada. (Toronto, Ottawa, Vancouver, London and more in 2018)