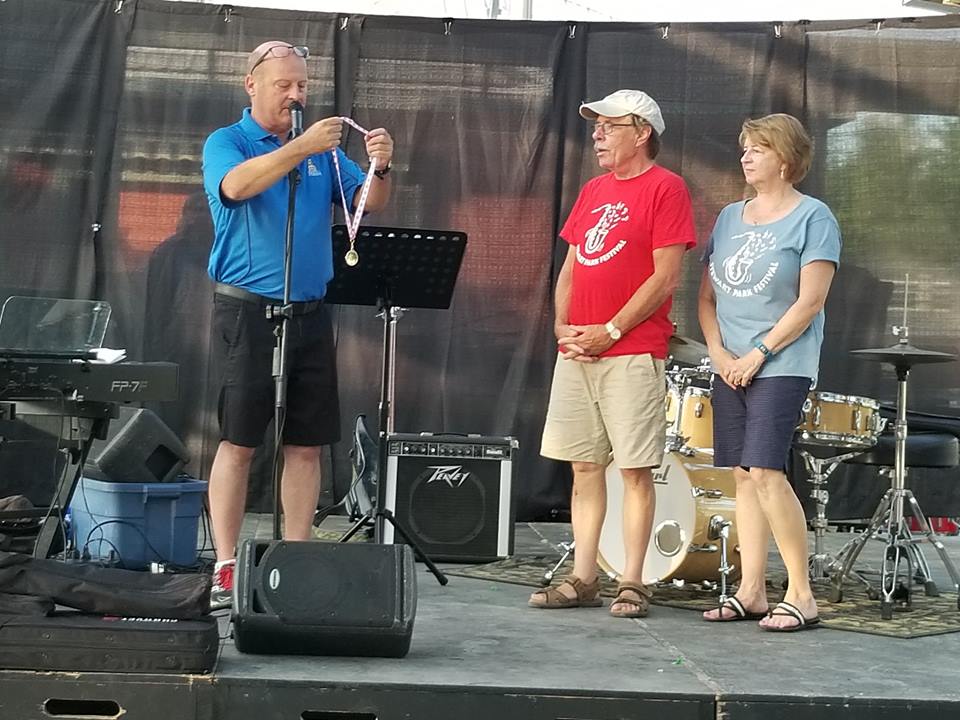 What a perfect way to wrap up the weekend: our fearless leader and SPF Chair John McKenty was honoured with the 2018 Perth Medal.
It's given to a person who contributes to the community, and there is no better person (in our eyes) who deserves this award than John.
He is a quiet leader with good ideas and lifts those around him with positivity and humour.
Perth Mayor John Fenik presented the award to John at the Festival's volunteer wrap-up party Sunday night.
Congrats, John, and thanks for all that you do. Carry on.